 Quaility fish mounts - Reasonable prices
Traditional mounts & Replicas- all species​​
​
37" 25lb stripped bass replica mounted for Rex Bridges, Lake Texoma fishing guide
13 Lb. Large Mouth Replica Mounted for customer in
​Carrollton Texas
7 Lb. Small Mouth Mounted for Customer In Michigan

Custom Painted Replicas to Match Your Photos & Preserve Your Fishing memories



​​​
All Mounts On This Page for Sale:
This mount for sale ready to ship $ 250.00
9 Lb. LM Bass replica w/ Driftwood, Rocks, Lillies : $350.00
​
36" 25 Lb. Stripped Bass Replica for customer
Lake Texoma, Pottsboro Tx​
Replicas and traditional skin mounts available to match your photos and preserve your memories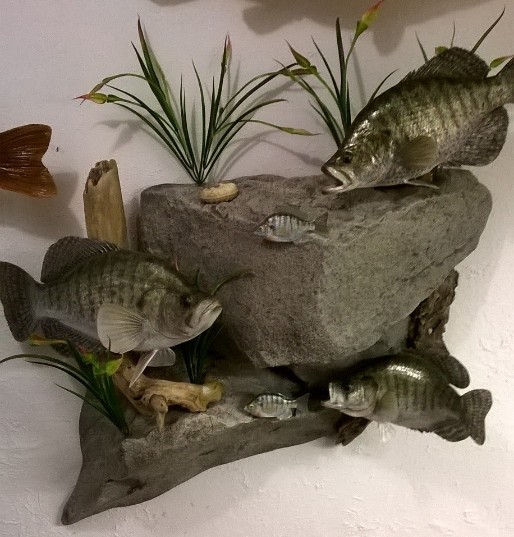 Crappie Habitat $430.00 4/30/2016
L.M. Bass 9 Lbs. on driftwood w/rocks. $175.00
17 lb. Stripped Bass Replica Lake Texoma , Highport Marina, Pottsboro TX
Custom Painted Replicas to Match Your Photos and Memories
Send us your Photo, and ​We Will Provide a Quote for a Quality Mount
at a Reasonable Price.
​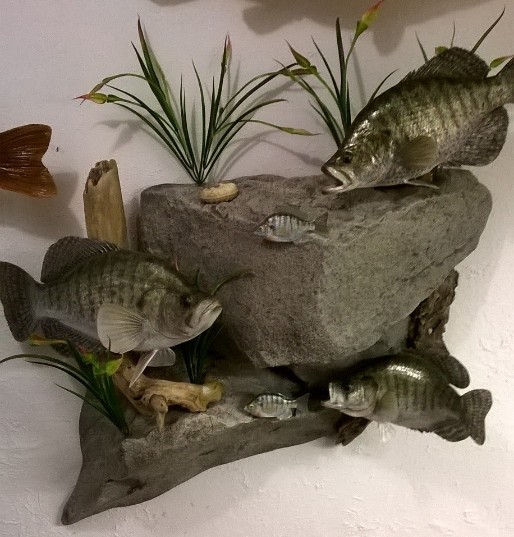 Habitat , Crappie w/ Baitfish
8lb Redfish Replica for customer ​in Austin Tx